blog post
December 23, 2022
On the Future of Anthropological Research and Collaboration with Russia
As most of the world, our project team – the one leading InfraNorth – was shocked by Russia's invasion of Ukraine on February 24, 2022. This unprovoked aggression seems to have ended more than 30 years of productive collaboration between Soviet/Russian and western anthropologists, at least on the institutional level. Now, as fieldwork conducted by foreign anthropologists within the Russian Federation and by Russian colleagues abroad have become hardly possible, the general question is whether institutional forms of cooperation and, even more importantly, individual contacts with researchers, interlocutors, and friends in Russia, will survive or whether the new Cold War will dismantle established links.
In order to address this and related questions, Peter Schweitzer and Olga Povoroznyuk organized a roundtable at the Vienna Anthropology Days (VANDA) 2022 Conference in late September. The event attracted an illustrious round of anthropologists, dominated by Siberian specialists but also including scholars working elsewhere in Russia.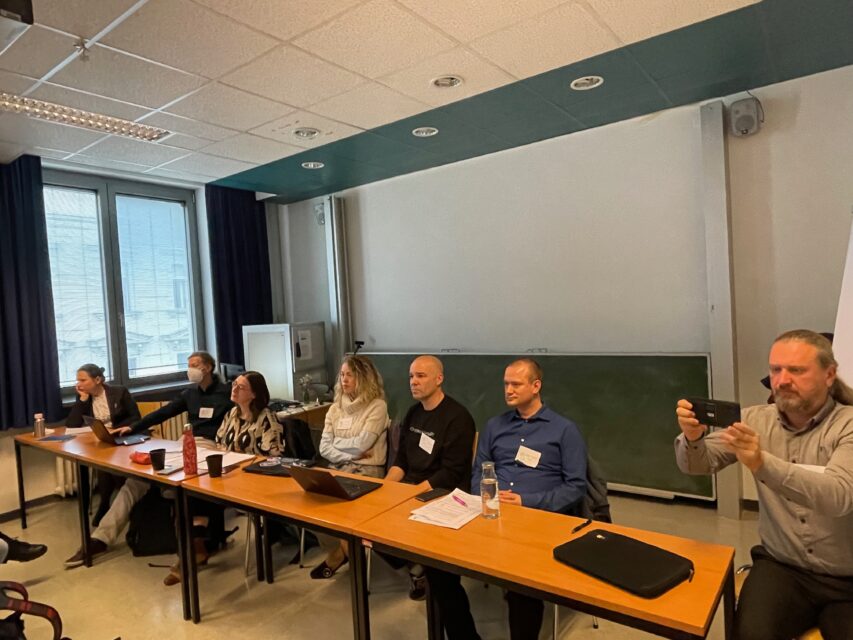 At the beginning, all participants had the chance for an opening statement, introducing themselves, and briefly explaining their past and present connection to research in and about Russia.
Volha Biziukova (Central European University) had conducted ethnographic research in central Russia between 2015 and 2018 and pointed to the challenges of working within authoritarian regimes. Florian Stammler (University of Lapland), who has a long history of "co-creating knowledge" with local residents in different parts of Siberia and the Russian Far East emphasized the importance of continuing work with individuals but not with institutions inside the country.
Virginie Vaté (French National Center for Scientific Research), who had made multiple regular field visits to Chukotka, pointed out the concern for Russian researchers who had to leave the country. Zinaida Vasilyeva (Technical University Munich) had had a lot of experience of collaboration between Russian and western institutions from the Russian side before moving to the west, and noted the importance and timeliness of the conversation, which concerns researchers on both sides.
Stephan Dudeck (University of Lapland & University of Tartu) mentioned that continued engagement with higher education – e.g., through supervision or mentoring – in Russia is important. Finally, both Bjarge Schwenke Fors (Arctic University of Norway) and Donatas Brandisauskas (Vilnius University) spoke to their long histories of close cooperation with Russian individuals and institutions and the current suspension of these contacts.
The next question was what impact the war has had on the current and future research of individual participants. Volha urged us to use this tragic moment as an opportunity to reflect on our past research methodologies in Russia. Florian brought up the issue, how it could be possible to continue research in Russia with trusted contacts even under the current restrictive rules and regulations that employers and funding agencies imposed.
Virginie asked the historically laden question, "what to do?", talking about methods of communication and collaboration. Zinaida pointed out the asymmetric nature of past co-operations involving Russian researchers, and added that these asymmetries receive new light in the context of the so-called "cancel culture".
Stephan highlighted the need for support for Russian, Indigenous and refugee colleagues, interlocutors and friends. Bjarge was among the few stating the tragic events of February 24, 2022, hadn't impacted his research very much and that he is ready to switch his field sites to other regions. Donatas, on the other hand, had been impacted personally and on the institutional level, as neither fieldwork visas nor cooperation agreements were possible any more.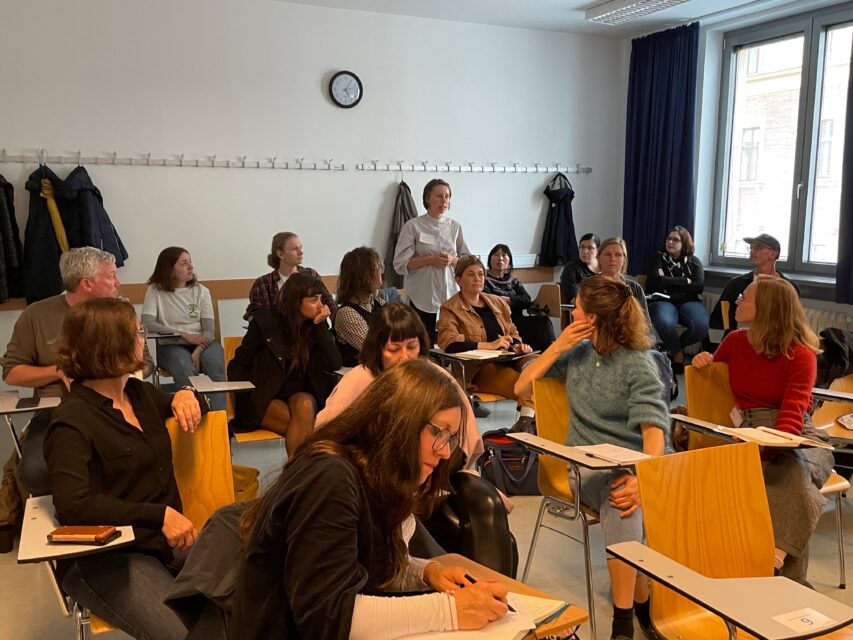 Finally, we explored the forms of communication and exchange that can be foreseen with research colleagues, partners and interlocutors in Russia under conditions of an ongoing war and sanctions. Volha pointed to the importance of already collected ethnographic materials and the challenges of relying predominantly on digital and media sources, while Florian suggested to continue to work with trusted partners. He also suggested studying the experiences from the Cold War, when certain countries and institutions served as academic bridges.
Virginie reminded us that individual researchers (in Russia) had to operate under enormous institutional pressure. Zinaida made a call to prioritize nuanced anthropological analysis over moral judgments and care for humans rather than field data. Moreover, she called to act in accordance with the belief that one day the war will end. Likewise, Stephan made a plea to help restore the educational system in Russia after the war, and Bjarge called on the responsibility of researchers.
The event was concluded with multiple questions and comments from the audience, which showed poignant interest in the topic of the workshop and reaffirmed the relevance of expertise on Russia, also in times of war.
Our roundtable was not the only event raising these questions. Since the beginning of Russia's war in Ukraine almost every large European and North American conference, research network, and project involving Russian participants, data, or regional expertise, provides space for discussions on ethical, practical, and methodological issues concerning collaboration with and research on Russia.
A couple of such forums, recently attended by the authors, were an online panel on relations and responsibilities of research on Russia of the Canada-based "Wealth of Arctic Group of Experts" (WAGE) project and the special panel on field and digital ethnography in Russia under current conditions at the American Anthropological Association (AAA) Meeting in Seattle in November 2022.
These discussions demonstrated that most of the EU and North American-based projects have to be reconsidered and revised and this is the case for InfraNorth as well.
InfraNorth research activities at Russian field sites have been suspended since the beginning of Russia's invasion of Ukraine. As a result, the design of the project's study region Russian Arctic has been significantly reconfigured. While continuing to monitor the situation in Russia, for the time being we work with previously collected field data from Chukotka and Sakha (Yakutiya).
At the same time, we have dropped the originally planned study area on Yamal Peninsula and currently don't have access to the field sites of Provideniya and Murmansk. In order to compensate for these missing fieldwork opportunities, we are focusing more ethnographic attention on the coastal communities of Nome in the USA and Kirkenes in Norway. These communities are linked to the study region in Russia through Arctic shipping lanes and have a history of cooperation and exchange with their neighboring Russian counterparts (Provideniya across Bering Strait in the first case and Murmansk further east at the Barents Sea in the latter case).
Likewise, official collaboration with Russian research institutions had to be suspended due to logistic reasons (such as the impossibility of monetary transactions, travel restrictions, etc.) and ethical ones. At the same time, we express solidarity with critically minded Russian colleagues, many of whom are taking great risks when opposing the war, and would like to continue cooperation with them.