Oct 6, 2023: Newspaper Article: How Could the Future in Sør-Varanger Look Like?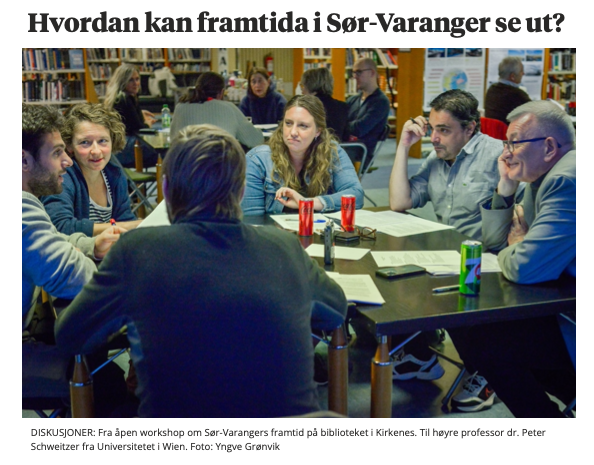 The local newspaper Sør-Varanger Avis in Kirkenes published an article about the recently conducted scenario workshops in Kirkenes.
Researchers Peter Schweitzer, Olga Povoroznyuk and Alexandra Meyer (University of Vienna) and Bjarge Schwenke Fors (Barents Institute) were interviewed about the workshops and the aims of the projects, including the connection between transport infrastructure and well-being in Arctic communities. All agreed that the workshops had been a great success, generating interesting discussions and new input.