In Alaska: Fieldwork Impressions from Nome & Anchorage
by InfraNorth
July, 2023: Our researchers are out in the field again to collect data and organise infrastructure future scenario workshops in the US and Canada. Olga Povoroznyuk and Peter Schweitzer are sharing their latest updates from current field trips in Alaska in the towns of Nome and Anchorage. We have put together some of their impressions in a photo gallery.
Olga Povoroznyuk has just started her second fieldwork in the city of Nome located at the coast of the Bering Sea. In September, the community survived a devastating typhoon Merbok that affected historical buildings and apartment houses. While many cities in the northern hemisphere are currently experiencing extreme heat, Nome is welcoming visitors with rainy and chilly weather, even in the middle of July . Olga is making use of her time to visit museums and libraries and meet local residents for indoor conversations.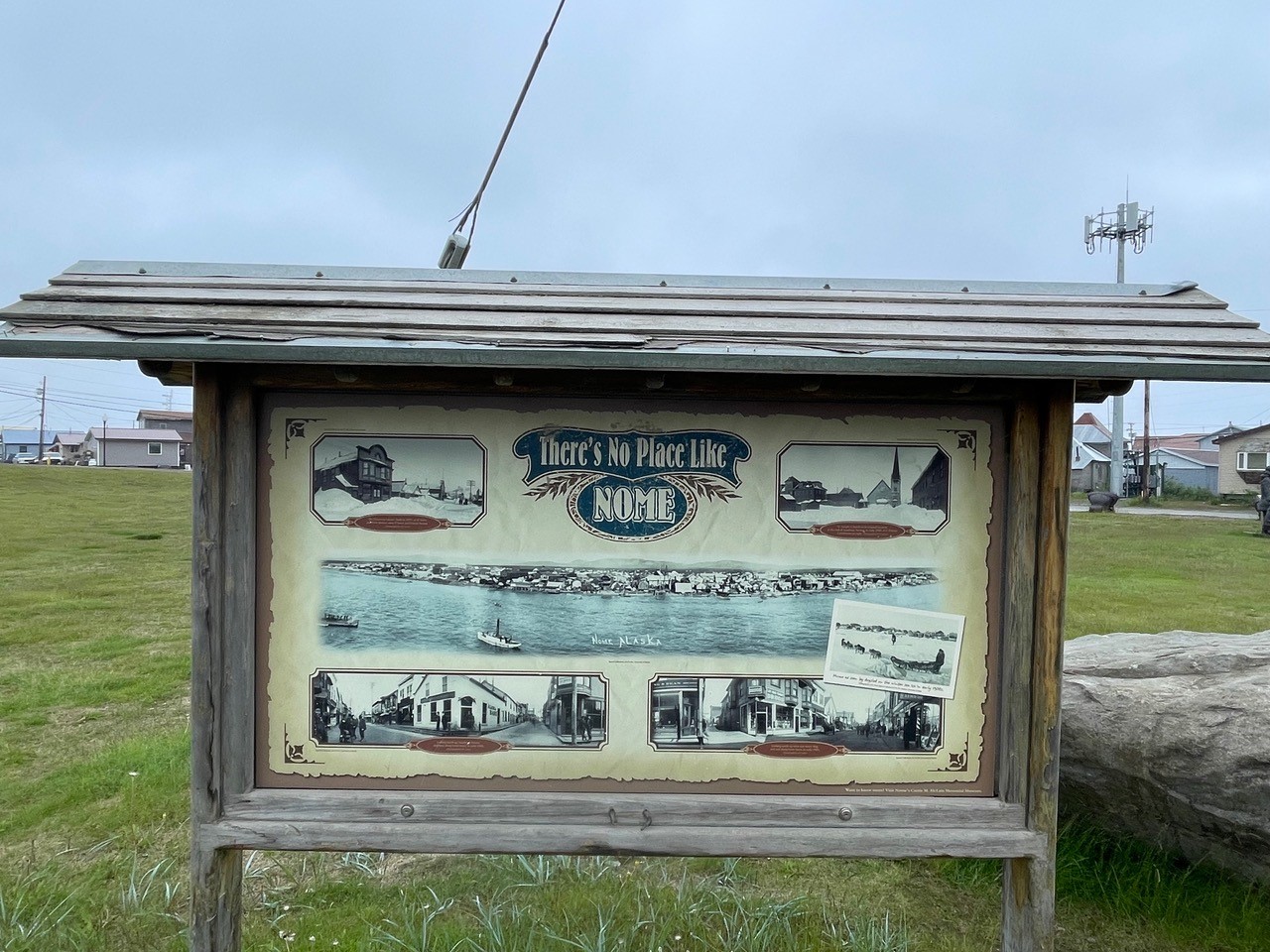 Peter Schweitzer has recently arrived in Anchorage. While Anchorage is not Alaska's capital, it is the state's economic and transportation hub. Home to less than 300,000 residents, its international airport is the third busiest airport by cargo in the world and the Port of Anchorage is Alaska's primary inbound-cargo port. The City of Anchorage emerged from a construction camp for the Alaska Railroad which was completed in 1923. A few days ago, on July 15 2023, the railroad celebrated the 100th anniversary of the "golden spike" ceremony of 1923. Peter is currently in town to conduct interviews with experts connected to transport infrafrastructure development in Anchorage and Alaska.